⚠️ W piątek, 8 grudnia, będziemy zamknięci z powodu corocznej uroczystości świątecznej. Normalna działalność zostanie wznowiona w poniedziałek, 11 grudnia. Dziękujemy za zrozumienie i życzymy wesołych świąt!
2nd place diploma in the Eagles of Windows and Doors in 2021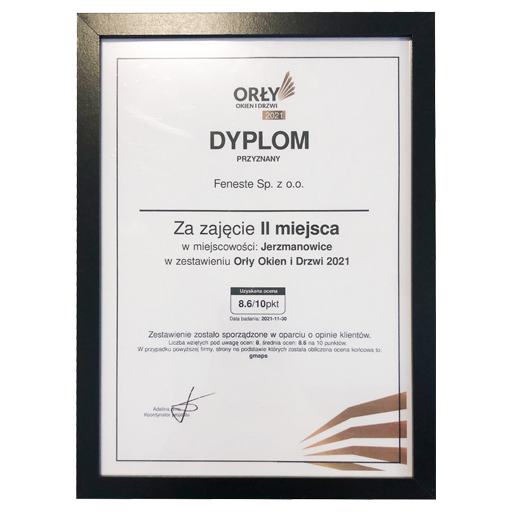 We received a diploma in the list of the Orły Okna i Drzwi 2021 plebiscite. this award was based on the opinions of our customers.