⚠️ W piątek, 8 grudnia, będziemy zamknięci z powodu corocznej uroczystości świątecznej. Normalna działalność zostanie wznowiona w poniedziałek, 11 grudnia. Dziękujemy za zrozumienie i życzymy wesołych świąt!
Eagles of Windows and Doors Gold 2022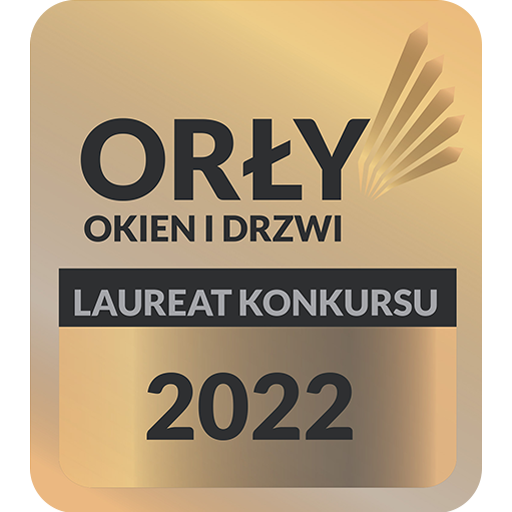 In 2022, we were honored with the gold of the Eagles of Windows and Doors plebiscite, joining the group of industry leaders who set the direction, invest in development and improve their qualifications to meet customer requirements. Eagles is a unique distinction, awarded by customers' votes. They are the driving force of the program and constitute a unique jury that evaluates individual companies.